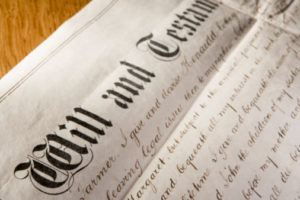 Although the term "adult children" is an oxymoron, it's a very real stage in life when children over the age of 18 are considered adults – at least in the eyes of the law. That's why all parents should consider the need for having an estate plan for their "adult children."
Simply "Being The Parent" May Not Cut It – From A Legal Standpoint
Most parents don't realize that "simply being the parent" of an adult child does not give them the right to make important legal decisions on their adult child's behalf. According to a recent article in the Wall Street Journal, many parents have found themselves unable to help their "over 18" kids in situations involving medical decisions. The article highlights two families with college kids who were over the age of 18. Neither child had estate planning documents and their parents had to go to great lengths to help them.
The first family had two college-aged brothers who were involved in a serious car accident. The children were brought to a local hospital where they remained unconscious for several days. Because the children were considered adults, the hospital refused to give the parents even the most basic information about their children's medical condition. Luckily, both children soon regained consciousness and consented to the sharing of their medical information with their parents. Still, one can only imagine the sense of helplessness the parents must have felt while their two children laid unconscious in a hospital bed with the parents completely unable to help.
The second family's experience wasn't as easily resolved. The second family had a college-aged girl who was also involved in a serious accident. She was taken to the hospital where she remained for weeks in a coma. As with the first family, the hospital refused to give the parents in the second family any information about their daughter's medical condition. The parents were ultimately forced to file a costly, time-consuming lawsuit to become the girl's temporary legal guardian.
While these situations are rare, they do happen. As a parent, can you imagine a hospital refusing to tell you about your child's medical situation?
Better Safe Than Sorry
The old adage, better safe than sorry, is very apt in this situation. An experienced estate planning attorney can prepare a healthcare power of attorney that will allow your "adult child" to appoint you or another trusted family member to serve as the child's health care agent. This appointment allows you to make medical decisions if your child cannot and avoids the heartache and frustration experienced by the parents in the families discussed above.
While having a health care power of attorney is important, an estate planning attorney can also address financial matters in the event your adult child becomes incapacitated and someone needs to act on the child's behalf with respect to other matters such as filing tax returns or just attending to their basic financial affairs like paying bills, replacing credit cards or other similar matters. An experienced estate planning lawyer like Louis Wooten at The Wooten Law Firm can prepare a durable or financial power of attorney that will authorize you (or another trusted family member) to act on your child's behalf should your child be unable to do so.
The Wooten Law Firm: Helping NC Families With Estate Planning For Two Decades
Every parent wants to make certain that their children are safe and protected. Creating an estate plan for your adult children can give you the peace of mind that you're doing everything you can to achieve those goals. Contact The Wooten Law Firm and let us help you make that goal a reality. For over two decades, we have been helping North Carolina families with estate planning issues just like this.
We can explain what types of estate planning are best suited to your situation such as a will, a living will, a living trust, a power of attorney and more. Our firm has earned its reputation on being able to understand what's necessary to achieve practical results and we will work with you to create an estate plan that best achieves your family's overall objectives while remaining sensitive to the needs of everyone involved.
Put our many years of insight, experience and knowledge to work for you and your estate planning needs. Whether you want to address medical or financial matters, or both, call The Wooten Law Firm in Raleigh, North Carolina today at 919.719.2727 to schedule a consultation with an experienced estate planning attorney. We offer flat fee pricing for these documents that we think you will find reasonable in comparison to the peace of mind of knowing that if this type of emergency arises you will be there for your child and able to look after their interests.