Raleigh Estate Planning Lawyer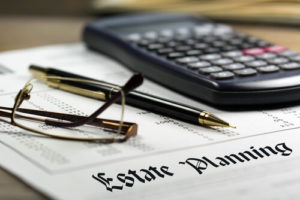 Estate planning involves structuring your affairs in order to minimize estate and transfer taxes while passing your assets to your family and loved ones consistent with your personal preferences. Because these two objectives often conflict, you need an experienced estate planning lawyer to help you to strike the balance necessary to meet of your objectives. This is the kind of help that attorney Louis Wooten and The Wooten Law Firm in Raleigh can provide. Based on Louis' 20-plus years of estate planning experience, he can help you make well-informed and careful decisions to ensure your heirs receive your assets with minimum tax liability.
While many estate planning lawyers avoid handling smaller estates, we at The Wooten Law Firm enjoy working with these clients every bit as much as we enjoy working with larger estates. Big or small, every family's needs are important and we pride ourselves in working with estates of all sizes because at the Wooten Law Firm, client satisfaction is our top priority.
Louis Wooten can help you achieve your goals and give you the peace of mind that comes with an effective and secure plan for the future. Whether your estate is large or small, The Wooten Law Firm has the skill and experience necessary to help you with all of your estate planning needs.